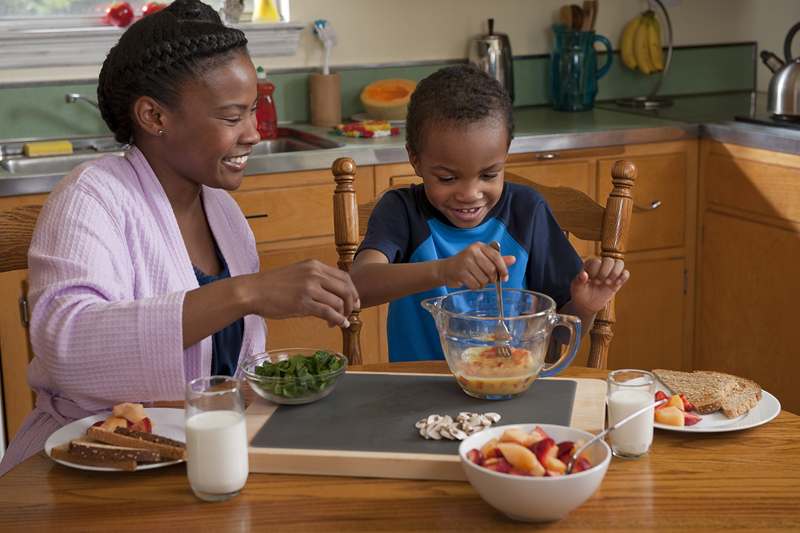 Free Nutrition and Cooking Classes
A new virtual nutrition education series for adults has been announced for Fall 2023! This series takes place Wednesdays at 6:30pm (ET). See below for more details.
---
Carolina Hunger Initiative Nutrition Education – Wednesdays at 6:30pm Starting October 18th
Join us online for FREE online nutrition education lessons!
Carolina Hunger Initiative Nutrition Education is excited to announce a new series of free, virtual nutrition lessons using the Leah's Pantry Food Smarts program. Food Smarts for Adults uses participant discussion and activities to empower you to create healthy habits and make nutritious food choices. Complete this form to register for the lessons in the series listed below. Participants may be eligible to receive a $10 grocery store gift card provided by the Inter-Faith Food Shuttle for their participation.
All lessons will be held via Zoom. The Zoom link will be sent to participants after completing the registration form.
Schedule:
Lesson 1
Wednesday, October 18th
Setting the Stage for Healthy Choices
Consider personal experiences with food, cooking, and health to set goals for a healthier life and family.
Lesson 2
Wednesday, October 25th
Simple Ways to build a Wholesome Plate
Learn fundamentals of what types of foods make up a healthy diet.
Lesson 3
Wednesday, November 1st
Increasing Fruit & Veggie Consumption
Learn the health benefits of different color fruits and vegetables.
Lesson 4
Wednesday, November 8th
Identifying Unwanted Sources of Sugar and Sodium
Learn how to select products and ingredients using the information on the package and nutrition facts label.
Lesson 5
Wednesday, November 15th
Saving Money and Time with Shopping and Budgeting Strategies
Learn time-saving, budget-friendly skills for shopping, and planning, healthy meals.
---
---
Help us spread the word about CHI Nutrition Classes: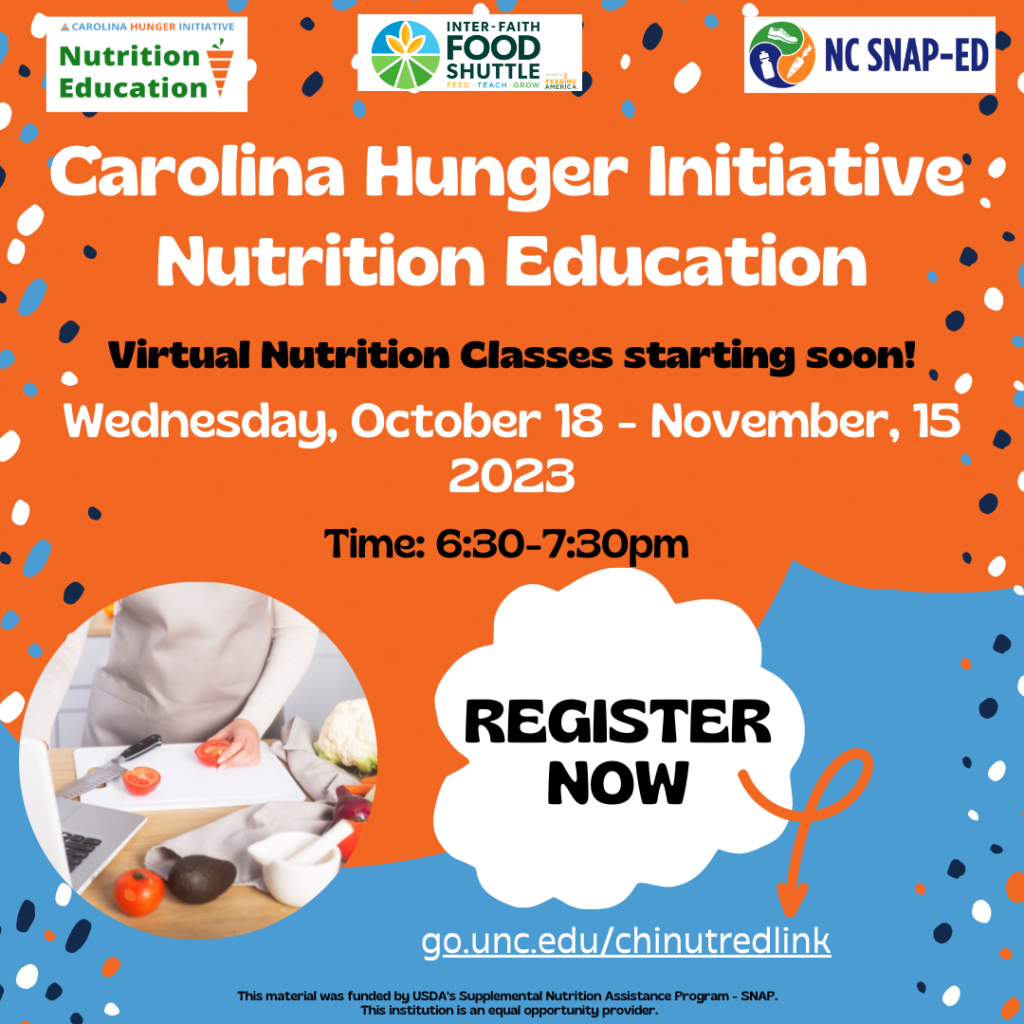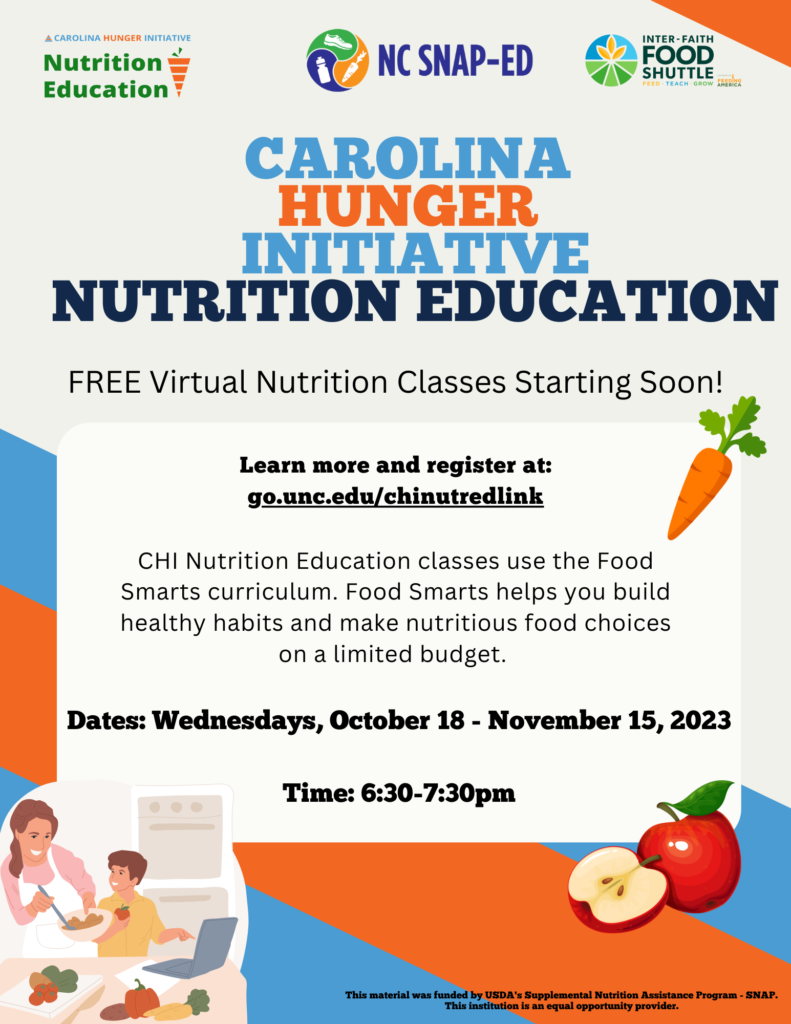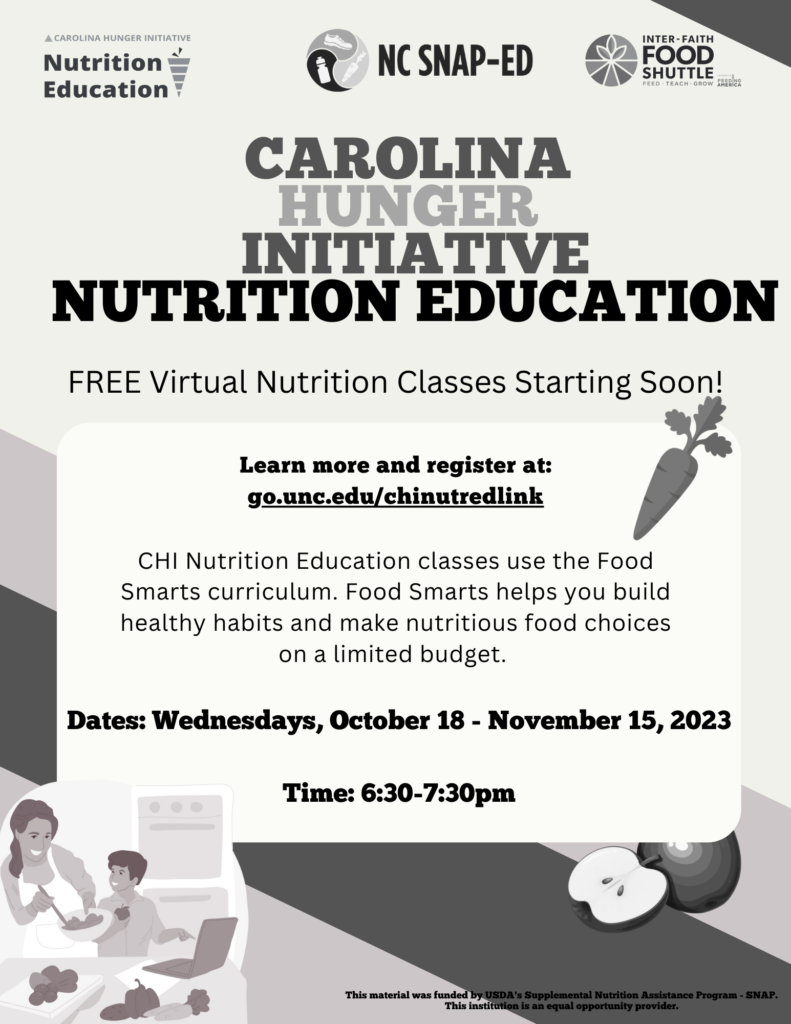 ---
This material was funded by USDA's Supplemental Nutrition Assistance Program – SNAP.
This institution is an equal opportunity provider.