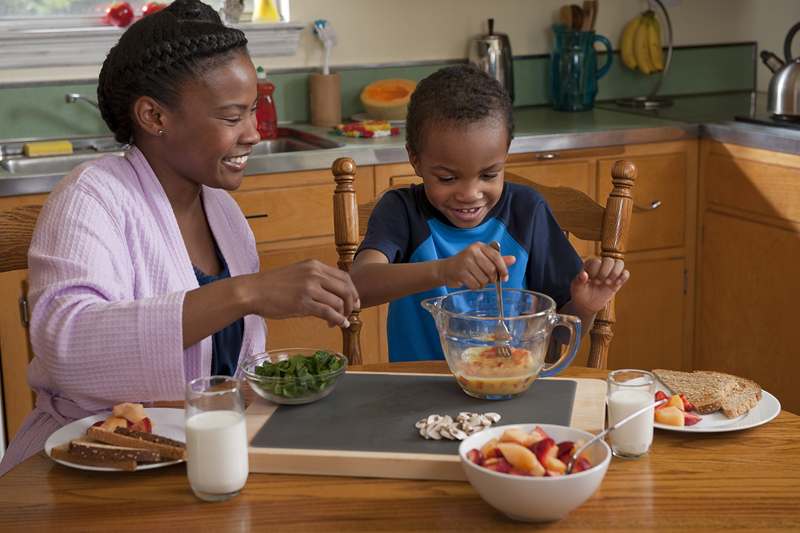 Free Cooking Classes
A new round Cooking Matters series have been announced for Summer 2022! This series takes place Wednesday at 7pm (ET). See below for more details.
---
Cooking Matters: Wednesdays at 7pm
Join us online for FREE online nutrition and cooking education lessons!
This Cooking Matters series encourages caregivers and their children to prepare healthy meals and snacks together. Lessons will also share ideas on how to help kids eat more fruits and vegetables, and will include live cooking demonstrations. This series will be held Wednesdays at 7pm, starting on June 1, 2022. Register here.
All lessons will be held via Zoom. The Zoom link will be sent to participants after completing the registration form.
Schedule:
Lesson 1
Wednesday 6/1
Cooking Matters at the Store
Tips to save money and buy healthy items on a budget at the grocery store.
Lesson 2
Wednesday 6/8
Money-Saver Alert
How to use what you have and save money on groceries while limiting food waste for your family.
*Live cooking demonstration: Summer Vegetable Pasta Salad *
Lesson 3
Wednesday 6/15
No More Mealtime Madness
Tips to plan and prepare quick, budget-friendly, and chaos-free meals
Lesson 4
Wednesday 6/22
Drink to Your Health
Learn about sugary drinks and how to make healthy and delicious alternatives.
Lesson 5
Wednesday 6/29
Making Recipes Work for You
How to make recipes work for your family by using what you have on hand and ingredients your family members love.
*Live cooking demonstration: Stuffed Sweet Potatoes*
Lesson 6
Wednesday 7/6
The Family Kitchen
Tips to involve the whole family in making healthy meals and snacks that everyone will enjoy.
*Live cooking demonstration: Sausage and Vegetable Skillet with Whole Wheat Tortilla Chips*
---
Help us spread the word about these programs with the below graphics and flyers!
---
This material was funded by USDA's Supplemental Nutrition Assistance Program – SNAP.
This institution is an equal opportunity provider.