Partnerships Between School Districts and Communities
---
Social media and headlines are full of local businesses, faith communities, and individuals wanting to help others during the pandemic. Many have already jumped in to assist with distributing food to families, especially during this time of increased economic challenges. Such connections can make a meaningful difference.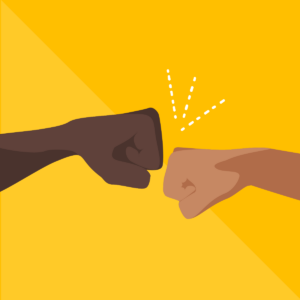 USDA requires community meal sponsors for federal nutrition assistance programs to confirm that meals they plan to provide for children are not duplicating efforts of another sponsor. Community sponsors should check in with the nearby school district nutrition leadership to avoid overlap with sites the community sponsor plans to serve.
There are plenty of underserved areas to go around!
Partnering with catering companies, local restaurants, and other food service providers that can serve as vendors to approved meal sponsors have been a lifesaver for many sponsors. More on this here.
Community leaders such as mayors and faith leaders are examples of other great partners to help with outreach especially.
---
The Benefits
Feeding more kids, filling gaps in service areas, and building more sustainability—that's how partners can help meet our children's nutritional needs.
We all need PARTNERS!
Partners help spread the love! And help spread the word! They bring a universe of supporters and community that school districts may not have connected to before. Their websites, social media, email campaigns, newsletters and messages to news media are important resources for outreach.
Partners often bring a base of volunteers or a track record of recruiting help that can fill many needs, especially when nutrition staff are exhausted from months and months of providing meals under very trying circumstances.
---
See It In Action
Watch Rebecca Collins, School Nutrition Director for Onslow County Schools, discuss the partnerships that gave an extra boost to her program, in this session from the 2021 NC Child Hunger Leaders Conference. Watch here.
---
Checklist: How to Get Started
Check with the NC Department of Public Instruction to see if a potential partner for serving as a food service provider or a meal site has worked with USDA child nutrition programs and how experienced they are.
Regardless of experience, we all must start somewhere. Where there is willingness, energy, and commitment, there is usually a path forward.
It never hurts to ask for help. You may be surprised where you find partners!
---
How Can Carolina Hunger Initiative Help?
Let's get started! Contact us at carolinahungerinitiative@unc.edu