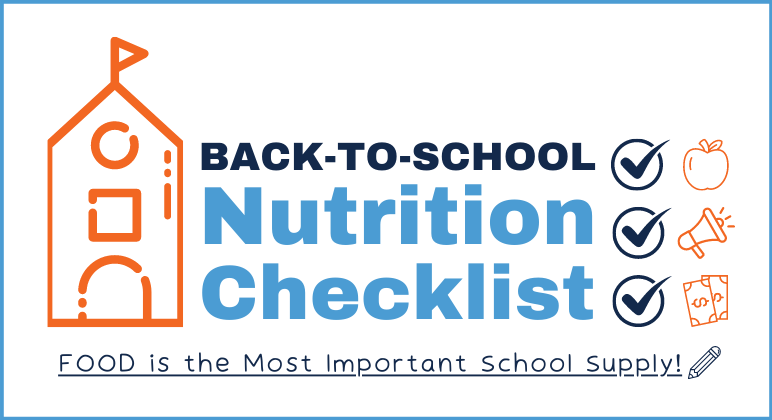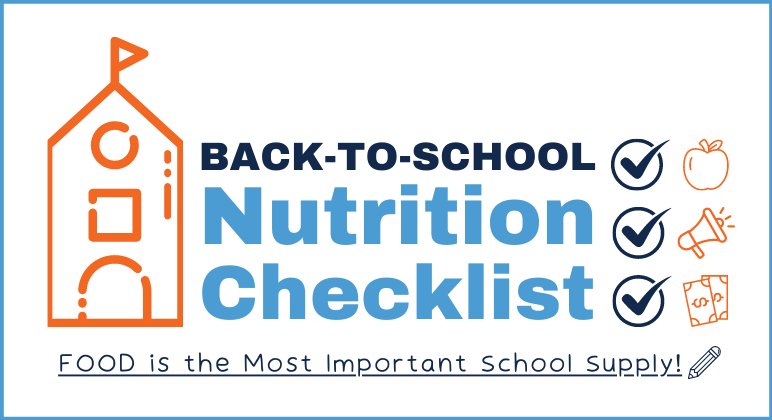 We all know that FOOD is the most important school supply.
That's why we've prepared a back-to-school nutrition checklist to help you make sure your students are healthy, happy, and engaged with learning from day one this 2023-24 school year.
This checklist is designed for all types of school leaders: School Nutrition Directors; Principals; Superintendents; and Public Information Officers. Working together, we can all make sure that schools, nutrition teams, and families are all prepared for a great school year.
What's at the top of the list?
Maximize Participation with Breakfast After the Bell (Especially in CEP Schools!)
Take Action for School Meals for All
Notify Families About Reduced-Price Meals Changes
Notify Families About New CEP Policies
CLICK HERE to learn more about the checklist and see additional resources.