To celebrate School Nutrition Hero Day on Friday, May 5, 2023, the Carolina Hunger Initiative and No Kid Hungry NC team put together a super-team of hero profiles. This team represents school nutrition heroes statewide as nominated by principals, administrators, and colleagues who took the time to highlight the great work happening in their schools and districts.
Find the heroes from your area, write to us with your own, and be sure to reach out to them to say, "thank you" and celebrate #SchoolNutritionHeroDay and #SchoolLunchHeroDay.
Learn more about School Lunch Hero Day — including resources for social media posts — at the School Nutrition Association website.
THANK YOU from the Carolina Hunger Initiative team to all of the School Nutrition Heroes statewide!
---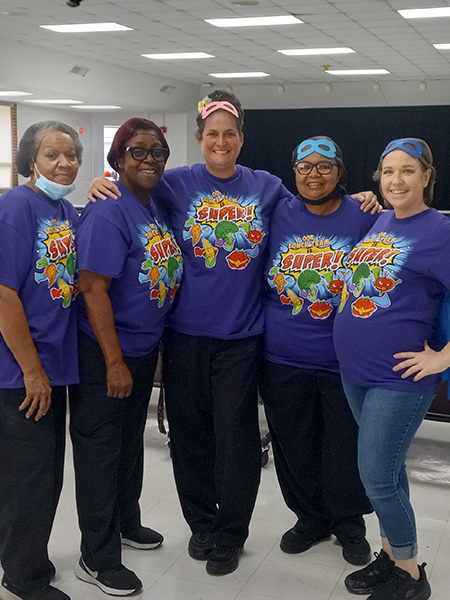 Nancy Mintz
Cafeteria Manager
Lincoln Elementary
Brunswick County Schools
"She has created the best culture in our cafeteria! She leads her staff with joy and makes the cafeteria the happiest place to be! The staff know the students' names (no small feat with 680+ students!) and interact with them and do many things to make lunch a special time and place for our students. They dress up, decorate, and even go and sit with students at lunch and check in with them if they are having a bad day. I attribute these actions of our cafeteria ladies to the culture that Ms. Mintz has created for them! She is THE BEST cafeteria manager I have worked with after 25 years in NC Public Schools!"
— Pamela Biggs, Principal
"When you meet Nancy she always has a smile. She has great ideas and makes her job fun for the employees , plus the students she serves everyday. If a special event is going on in her school, she decorates, gets her staff involved and makes it fun for all. She gives 100% and cares so much about feeding the students."
— Imer Smith, Director, School Nutrition
---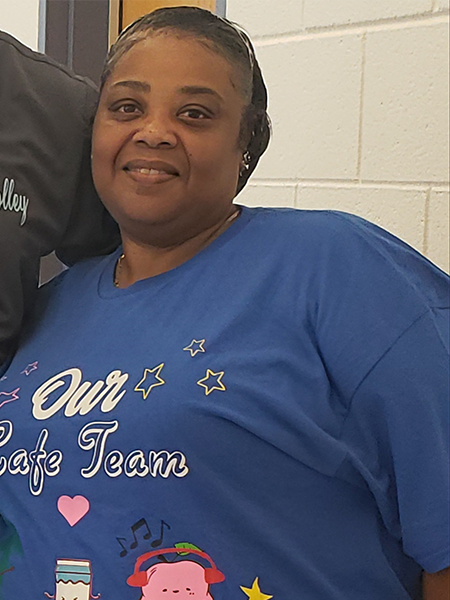 Deborah Williams
Cafeteria Manager
Berite High
Bertie County Schools
"Deborah inspires the students of both Bertie Early College and Bertie High School. During the School Meals for All Advocacy Day, students of Bertie Early College called her the "hype person" for the cafeteria. She encourages them to try new foods. She encourages each student to give all foods at least one try, because you may eat something that will change your prespective on school breakfast and lunch. She has a great relationship with staff and students. She listens and she cares about everyone she interacts with on a daily basis. She has only been employed with us for 2 years, but she is an influencer to her peers as well. Employees from other sites hold a great respect for her love of what she does. She is an absolute joy in our program. We are thankful for her gift and how she exhibits it to everyone she encounters everyday! Our program is the better since she has joined us."
— Tiwanna Smallwood, Director of School Nutrition
---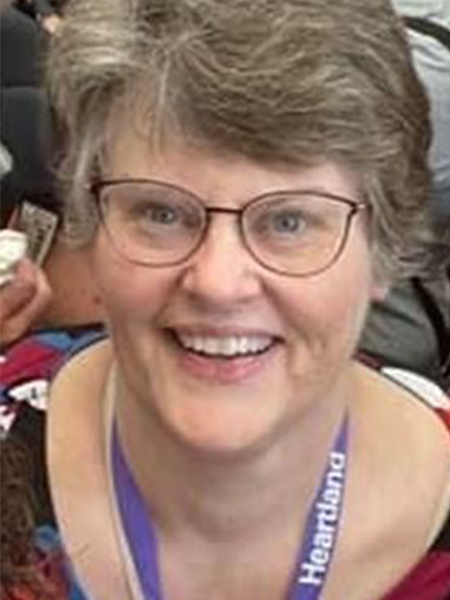 Melanie Dattero
Director, School Support Services
Wake County Public School System
"Melanie is very adaptive and supportive and she pivots on a moment's notice to help with any emerging situations that have to be prioritized. She is an exceptionally thoughtful and high-spirited contributor to our team of leaders that endeavor to be their best for the benefit of others."
— Paula De Lucca, Senior Director, School Nutrition
---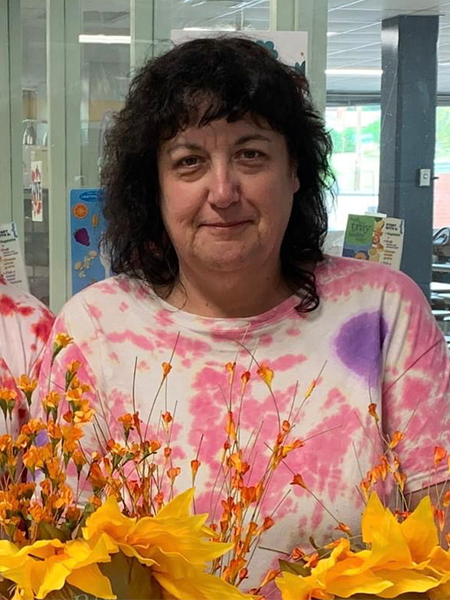 Debbie Tant
Child Nutrition Manager
River Park Elementary
Orange County Schools
"Debbie is the epitome of a servant leader. Not only does she lead powerfully as the child nutrition manager at River Park Elementary School feeding those students and staff every day, but she also supports district initiates all over the county. Her willingness to always help out and support is truly inspiring. Her smile and infectious spirit light up every room she enters. Not to mention, she is an amazing cook. We are lucky to have her and celebrate the work she and all child nutrition staff do each and every day!"
— Franklin McCune, Administrative Assistant and Board Specialist
---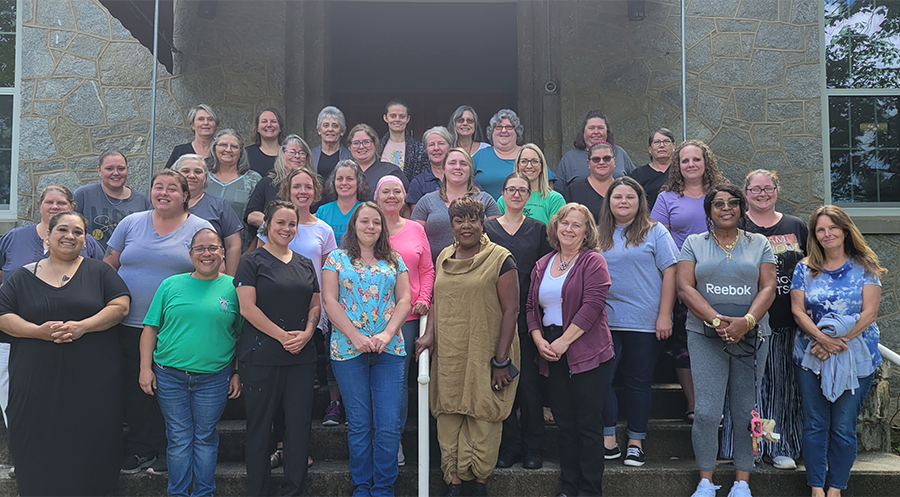 The Transylvania County Schools Nutrition Teams
Transylvania County Schools
"Our School Lunch Heroes in Transylvania County Schools are first of many at their schools preparing to welcome and serve our students to school every day! They greet each student by name and are always willing to give a hug or words of encouragement at the right time. Their smiles, extra helpings of food, and high expectations in the lunchroom are impactful even in years after graduation. Our School Lunch Heroes are essential to the school day. Our students receive delicious and nutritious meals daily that are imperative to their success in the classroom. Thank you for keeping our students strong and healthy!"
— Jen Rutan Heatherly, Public Information Officer
---
Jessica Obrochta
Assistant Director
Brunswick County Schools
"Jessica has worked in child nutrition for over 10 years and she has been with directors and without and still held down the county feeding thousands of students. She keeps the business intact and never has a dull day. She works extra hard to ensure that the operations of the central office run smooth and can fix any problem. We have a list in our office of the great things Jessica is appreciated for and her list is beginning to run off the page. She doesn't like recognition, but I know she is a Hero in my book and I wanted to share with others."
— Imer Smith, Director, School Nutrition
---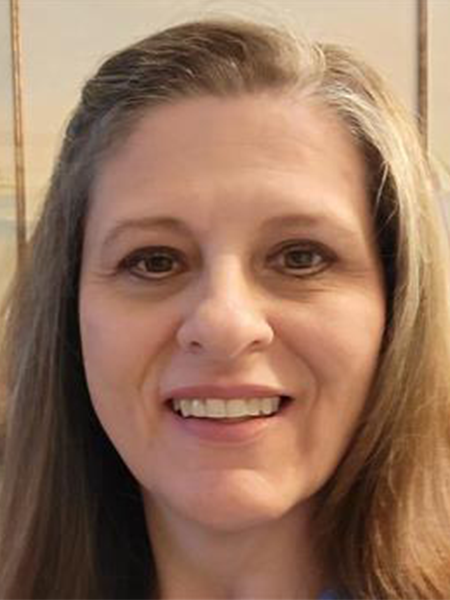 Shelly West
Cafeteria Manager
Oak View Elementary
Guilford County Schools
"Ms. West has used creativity to interweave nutrition into our school culture. Her customer service to the scholars and staff deserves 5 STARS!!!"
— Bennie Bradley, Principal
---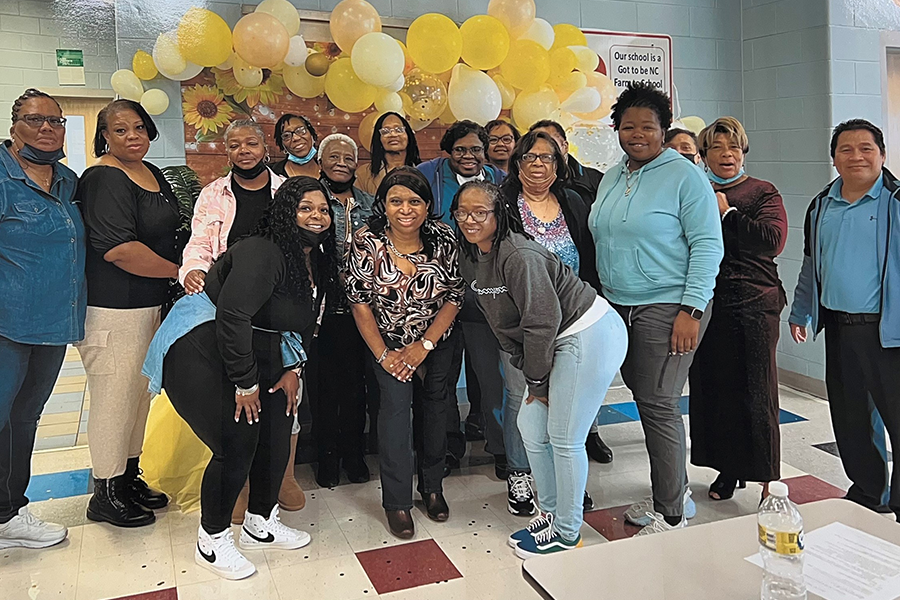 Tanya Burnett
Cafeteria Manager
Pines Elementary and Washington Co. Middle
Washington County Schools
"Tanya has a lot energy in nurturing and preparing meals for the students. Aside from being detailed, attentive, and focused on her work, she has a big heart for the students in our district and was able to handle two schools fused in one building. A very reliable cafeteria manager. Students are loving her so much."
— Clucero Rasonabe, Jr., School Nutrition Director
---
Lisa Morton
Assistant Director
Comfort Elementary
Jones County Schools
"Ms. Lisa makes sure her students enjoy breakfast and lunch. She asks for their input on new things that are on the menu. She comes out to visit with the students. She knows each child by their first name and addresses them by their name. She gives hugs when needed and shows each child love daily."
— Donna Higgins, Principal
---

School Lunch Hero Day, celebrated annually since 2013, was designated by The School Nutrition Association and Jarrett Krosoczka, author of the "Lunch Lady" graphic novel series. School Lunch Hero Day provides an opportunity for parents, students, school staff and communities to thank those who provide healthy meals to nearly 30 million of America's students each school day.

In North Carolina, we celebrate School NUTRITION Hero Day to recognize the heroes serving not only lunch, but also school breakfast, afterschool snacks and meals, summer meals, and more.