Many of you have probably been in a Zoom meeting before, but we have a few quick tips that might improve your experience during the conference.
Our #1 tip:
Be prepared for the meeting host sharing slides and sharing videos frequently throughout the event. If that causes your Zoom window to change size too often, you might want to change the "window size when screen sharing" option in settings.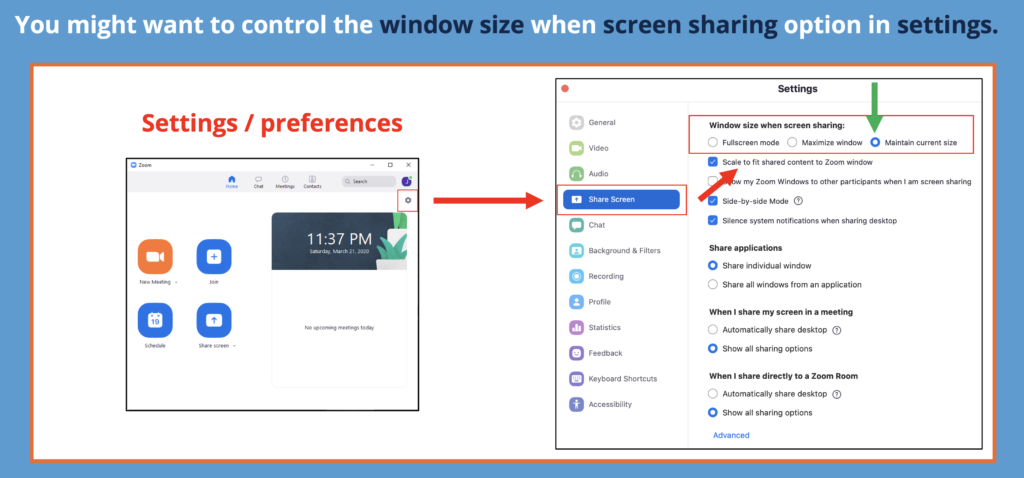 Before the conference:
Downloading the Zoom program or app ahead of time is strongly recommended, but there is also a "join by browser" option.
Making sure your Zoom program or app is updated ahead of time is strongly recommended.
Making a Zoom account isn't necessary to join the webinar.
During the conference:
You might need to click inside the Zoom window, move your mouse, or tap on your screen to get Zoom controls to appear.
An automatic transcript of the conference will be enabled when you join.You can hide or control the closed captions feature from the Zoom toolbar.
Although the chat feature will not be available, you can use the Q&A feature on your toolbar to contact the hosts if needed.
The view settings you're used to controlling might not always appear in this webinar format, based on what the host has chosen to show.
Finally, Zoom has a support page that can be found here: https://support.zoom.us/hc/en-us
Clicking "Contact support" at the top will open a chat ticket.
They also have a support phone number: 1-888-799-9666